02 April 2015, Phnom Penh៖ "To have good waste management, we, government need a strong awareness and citizen participation  in disposing garbage", said H.E Sak Setha, secretary of state of the Ministry of Interior and Head of the National Committee for Sub-National Democratic Development Secretariat (NCDDS), in a workshop about the draft decree on urban area solid waste management, on 25th March 2015, at Le Royal, Phnom Penh...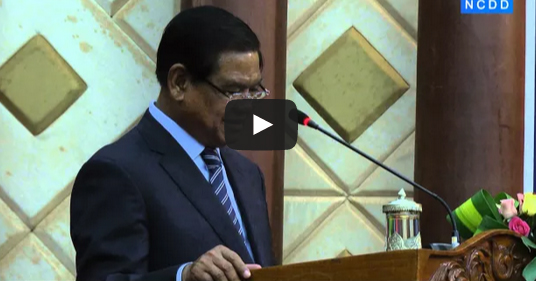 Remarks by SAMDECH SAR KHENG, Deputy Prime Minister, Minister of Interior, and Chairman of the NCDD, in Signing Ceremony Agreements between the Government of Switzerland and the Government of Sweden with the Royal Government of Cambodia for Support to Sub-National Democratic Development, 8 June 2015, Ministry of Interior. Click here to watch video.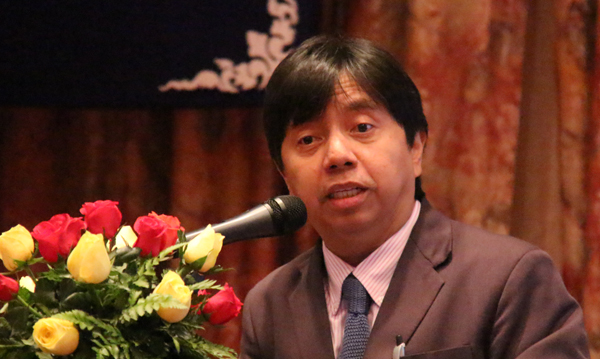 Phnom Penh, 08 January 2015: Two speakers from Indonesia and the Philippines on 08 January 2015 shared their experiences on the process of functional and resource transfer to sub-national administrations in the two countries with civil servants from national and sub-national levels of Cambodia.
02 April 2015, Banteay MeanChey: To improve the implementation of social accountability and get support from sub national administration, RACHA, World Vision, BanteayMeanChey (BMC) administration, and the NCDDS co-organized a dissemination workshop on social accountability implementation on the 1st April, 2015 at BMC...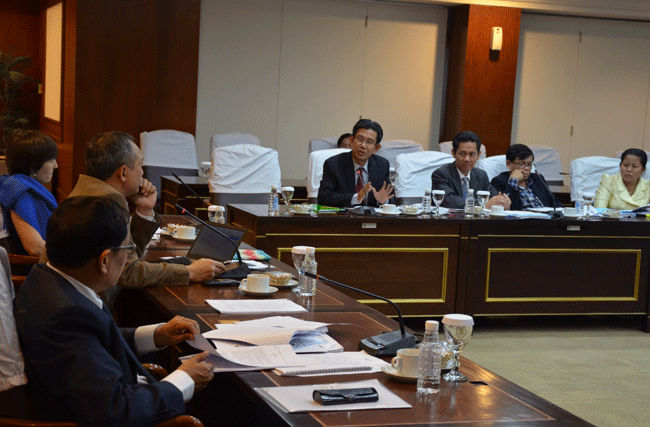 Jakarta, March 2015––With the wish to learn from the Indonesia's practical decentralisation experiences, a Cambodian delegation visited Jakarta and West Java Province in March 2015...