Details

Published on Monday, 21 August 2017 09:41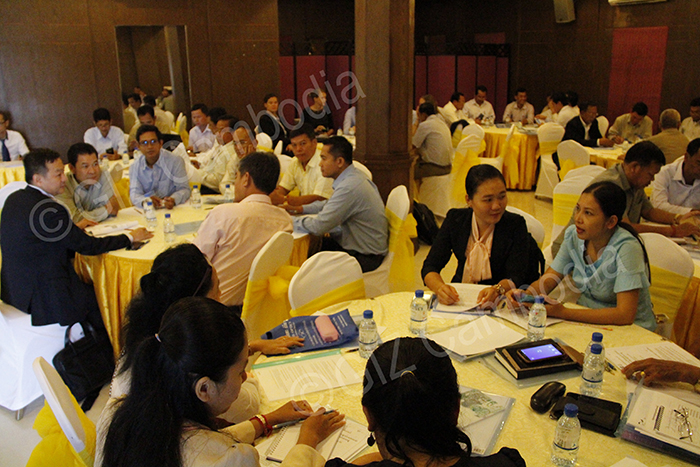 Public service delivery is the most crucial topic for sub-national administrations (SNAs) since they are mandated to serve citizens. Even though they are under the same regulatory framework, SNAs have different practices and approaches to respond to the needs of local citizens. Based on experiences and lessons learned on the sub-national level, the national level can adjust its policy debate and identify ways to successfully support SNAs in the future. To provide SNAs and the national level space to exchange lessons and experiences, a first exchange workshop was organised by EU DAR on 27 – 28 July 2017 in the Rock Royal Hotel in Kep Province.
At the first day of the Workshop, active discussions have been made on three topics: 1) roles, duties and authorities in SNAs' delivery of services to citizens, 2) "how to locally manage solid waste" as an example for transferred functions in Kampot and Battambang Municipalities, and 3) "handling the smell of a pig farm" as an example for coordinated service delivery in the framework of the General Mandate in Kien Svay District, Kandal. During the workshop, Mr. Sok Sothy, Director of NCDD-S's Policy Analysis and Development Division, encouraged all districts in Battambang to start cooperating with EU DAR programme without waiting for guidelines from the national level. During the discussion of the pig farm smell, we learned about a very similar experience in Rotanak Mondol related to a cassava factory which polluted the air and water used by citizens.